The big day is over and you have some items you'd like to sell so that they can make someone else's big day that extra bit special. If you have items to sell for less than £50, you can post them here for other couples to shop.

Discussions
Mai by Enzonai wedding dress for sale
I am selling my 'Mai' by Enzonai wedding dress for £1320, including recorded delivery. Worn once and it has been cleaned and is back in brand new condition. The dress was fitted to a size 8 body and...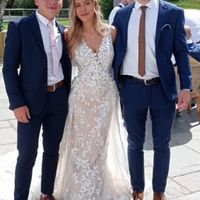 3