My hubby (we have already eloped) and I are having a wedding celebration in Sept 2023. He wants to wear his army number ones. He will be wearing a maroon para beret, with a maroon sash and trousers which also have a maroon stripe on them. The uniform is a very, very dark blue/almost black colour.
The obvious colour scheme would be bridesmaids in maroon and his grooms men who aren't in uniform to wear dark blue/maroon tie combo suits to blend in. But I REALLY don't want to do that as this is what happens at basically every military wedding and maroon isn't my favourite colour. I want to do something a bit different but I'm struggling to get my head around it. I've toyed with the idea of bridesmaids in that same blue too but the venue we are looking at (South Farm) is so cute and bright and I'm just not sure it goes with the military wedding vibe. I've posted some pics bellow. I'm also going to post of pic of the venue that I am still in love with and still might book (Wasing Park) I just think a military wedding is better suited to that venue.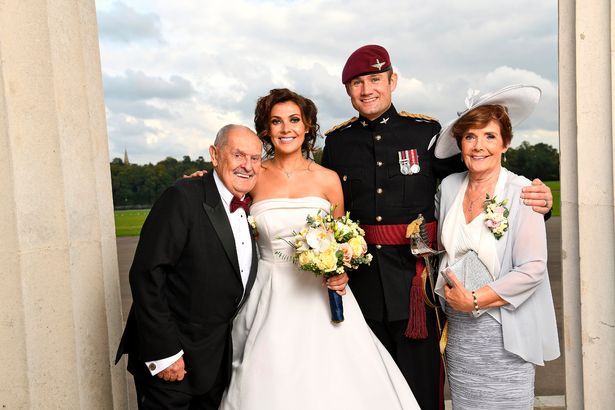 (Example of uniform)
(South Farm - the venue we are very, very close to booking)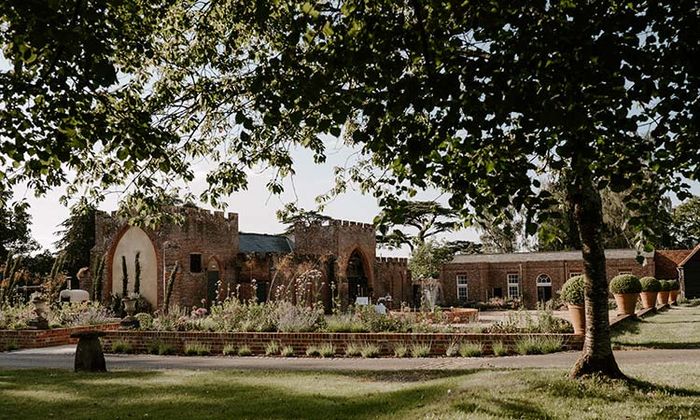 (Wasing Park)
Does anyone have any thoughts on potential colour schemes/these wedding venues? I think I'm driving my husband mad haha. He just doesn't seem get it, he doesn't get why colour schemes are so important!
Please help!! xx