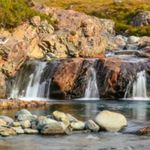 Michelle
Widnes, Cheshire · From May 2021
Hi im Michelle im 43 and have been with my partner nearly 20 years engaged for 5 thinks it time to start planning are little wedding xx
🕐 Wedding Countdown...
28 July 2023
Wedding Details
Its just me and h2b with our 3 children xxx
Beige
Black
Black and white
Blue
Brown
Burgundy
Fuchsia
Gold
Green
Grey
Orange
Pink
Purple
Red
Silver
White
Yellow

Winter
Spring
Summer
Autumn

Beach
Countryside
Elegant
Modern
Night
Open air
Rustic
Vintage
Discussions I've Participated In
682
Wedding Dress Shopping has been Disappointing!
Hi everyone! I've recently started shopping for my wedding dress. So far I have been to seven dress shops in total and at each place I have been left feeling disappointed and quite upset. I am a UK...
Michelle,

33 minutes ago
1

Backlash from family over band
Katie
, Yesterday at 23:01
Hi! I need some help. My partner and I are big rockers. Not into pop music at all. Although we tolerate discos at other people's weddings, this is not our thing at all. We were really excited about...
Michelle,

36 minutes ago
7
My activity

I joined in the discussion of Rozzie
28 minutes ago
3 pt

I joined in the discussion of Alexandria
33 minutes ago
3 pt

I joined in the discussion of Katie
36 minutes ago
3 pt
General groups
Hitched article topics