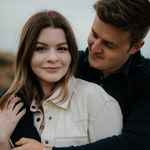 Beginner
September 2022 North Yorkshire
Proposal gone wrong
A few days ago my incredible boyfriend proposed to me, he was very focused on keeping it a surprise, which he succeeded however it meant that I ruined my own proposal, I wasn't feeling well or in a good mood so when it happened I didn't react how I would have wanted to I.e "you're not proposing to me now are you". While i said yes and had a lovely surprise party later, I have felt so upset and guilty. I feel like I've ruined it all, all the effort he put in and the one chance that everyone dreams of having. Instead of being overjoyed I feel overshadowed by mucking it up, I keep crying and I'm avoiding people's messages about how it happened. Does anyone have any words of advice or their own stories of proposals gone awry ?
Latest activity by Sian, 23 January 2022 at 01:59
Beginner

August 2022 Greater Manchester

I'm sure many people have got engaged and it's not how they expected it, speak to FH and tell him how you feel about it, hopefully soon you will be able to look back and feel more lightly on the subject

Curious

January 2023 West Midlands

I proposed to my FH on NYE he got drunk and when I realised he was drunk I hastily proposed and dropped the ring so when I got down on one knee he asked me if I was taking the piss. I just look at it as a funny story to tell the kids, it may not if been perfect bur try to look at it positively

First off, congratulations! secondly, try not to beat yourself up about it, the main thing is he did it and you said Yes. In years to come you will look back and laugh about it. I think we have this idea of a proposal being all fluffy and romantic but it doesn't always pan out that way. Has he said anything to make you feel you messed up? I am sure he didn't even notice and is just happy you said yes. My FH proposed at a gorgeous Dam but simply said, I suppose this is as good a place as any, and held out the ring! He didn't even say will you marry me, but I don't care as that is him and I was just so happy he finally asked!

Beginner

September 2022 North Yorkshire

View quoted message

Hi Charlotte, thank you for replying. My fiancé's been amazing and said that the main thing is he asked me and I said yes, I just feel bad at how much effort he's put in and the fact I messed it up. But thank you for the lovely message. Congratulations on your engagement also! All the best with wedding plans.

View quoted message

And that right there is why you have the perfect man! We have 114 days to go till the wedding, is all planned but getting more real now with last minute nits we need to do! wishing you all the best X

Curious

January 2022 Gloucestershire

Honestly don't stress I was sent to greggs in my pjs came back & he proposed in a heart shaped candle light. I walked in the house moaning about going to Greg's in my pjs! You'll laugh about it one day! 😂😂

Curious

October 2022 West Midlands

I was incredibly hungover on the day my fiancé proposed and I could barely enjoy it or take it in. Massive regret but life goes on! Just talk to him. I think I built the whole scenario up in my head to be this magical wow moment and it never really was so don't stress too much. Have a chat with him 😊

Savvy

April 2023 West Yorkshire

Congratulations! If it helps I laughed in my fiancées face and didn't say yes for ages - he even had to stop kneeling and ask if it was a yes.... All while the dog was rolling in sheep shit in front of us 🤣 I'm sure all that matters to your fiancée is you said yes ❤️

Congratulations. I think you should stop worrying at least you said yes mine was in front of my parents on christmas day 5 years ago they didnt even congratulate us he proposed again in a special way with a new ring and no one there what you need to remember we cant help when we come down feeling sick i hope you have a wonderful time with all your planning xx💗

Congratulations! My partner cut his knee whilst going down on one knee. I think instead of seeing what happened as "bad" you should see it as part of your story. You'll laugh at this in years to come

Beginner

August 2022 East Central London

Congratulations! Don't feel guilty, you'll definitely learn to laugh at it, my FH also planned a lovely romantic proposal to which I said something along the lines of "shut up! Stand up!" while laughing out if shock. Oh and he had to remind me to actually accept. And then found it hilarious to tell people that my response to his proposal was to laugh in his face! 😳 You are not alone! You'll think it's a cute and funny story one day.

Beginner

November 2023 Durham

Don't ever feel guilty!!! I was so nervous I actually said 'oh no don't' of course I said yes, now we laugh about it. As much as it's such a happy moment it can sometimes come across quite uncomfortable and not as a fairytale. You'll laugh one day!! Congratulations xxx

Don't feel guilty as you will laugh about it one day. There is a drink for courage and then there is my husband. It was Easter Sunday 2017 and the family were all round at my parents and to say my family like a drink would be an understatement and my husband is no exception. On his own my husband managed 5 bottles of beer, 2 bottles of wine and half a bottle of port although in fairness every man drank a similar amount that day. Whilst my mum and I did the dishes and everyone else had gone home my husband and dad sat in the living room and he asked my dad if he could marry me. When my mum and I went through he got down on one knee and asked and I immediately said yes. My dad then got the whisky out and my in-laws came round. Despite the amount of alcohol he assures me he remembers asking. He did do it with a ring so maybe he does.

Super

July 2020 Monmouthshire

The proposal didn't 'go wrong' - he asked and you said yes. What's wrong with that?

My OH, being super traditional, went down on one knee to propose, only it had started to rain just as he did, and all I could say was 'get up, you'll ruin your trousers'

Stress & excitement does funny things to our brains and we come out with the wrong phrases - my OH wasn't remotely bothered by my unromantic response, and it doesn't sound like your OH was bothered by yours either.


I doubt many people achieve the 'perfect proposal' moment that you see in films - most people I know who have shared their proposal story tell it as a funny story because it didn't go to plan. And that's what you can do with yours - tell them how wonderful your boyfriend's plan was and laugh at your response. If you act like it's funny, everyone else will see it as funny too - they'll only see it as a problem if you do. If you really don't feel you can pull that off, then just smile and say 'it was a wonderful proposal, but it's our secret'. No one is OWED the story of how you got engaged if you don't want to share it.


My h2b proposed last month. I was really ill and we was going out for a meal with our 2 closest friends who recently got married themselves. I was chatting rubbish with my friend and my h2b had gone to the toilet. I saw him walking back to the table but carried on chatting to my friend. Oblivious to the fact that he was on one knee next to our table. I was so shocked that I didn't answer him. When I finally managed to say something, I said "I dunno, I will have to think about it" even though I had been dreaming of him proposing for a long time. His friend filmed the whole thing and watching it back, it was so cringey and horrible to watch. I felt awful but now we can laugh. It's definitely not how I imagined I would react, but the most important thing is, we are getting married

try not to worry. Just concentrate on having the wedding you want and being with the person you love. Xx

Dedicated

May 2022 Somerset

Honestly the best stories are when it didn't go to plan. I planned to propose to my FH at a fancy restaurant after a lovely meal, but he felt Ill so it didn't go to plan and I ended up asking him in a grotty pub famous for its association with Jack the Ripper. Not glamorous, not romantic, not the plan, but we laugh about it today. You agreed to get married and maybe the proposal didn't go as you dreamed it might, but it's your proposal and part of your story as a couple and you'll laugh about it in the future because it wasn't perfect, because life isn't perfect, relationships aren't perfect and people aren't perfect, but you love each other even though all that imperfection

Curious

April 2023 Warwickshire

So when my fiance asked i just said 'okay', i was just really shocked and a bit confused, hed planned it all but had gone all wrong for him. When he eventually did ask that day he looked like he was getting something out of bag and he said he had an important question but as we were about to watch a film i joked 'sweeties' and then he said no so i said 'popcorn'. It was then he moved on one knee to ask but as the box opened the ring had got stuck and there was nothing there i was just confused. I felt so silly and embarrassed, but he actually reacted well and finds it funny and most people understood it took me a while to catch up, a lot people find it funny that he checked i was saying yes. I was worried about telling people but people reacted well. I would just suggest talking to him about it. I know my story is different but i hope it has helped.

Beginner

July 2024 East Central London

Oh bless you try not to beat yourself up about it, it's really not that bad! I'm sure it's far worse in your head than what it actually was. X

Beginner

August 2022 Essex

I booked my wedding gave him 22 months to propose (not an entirely one sided decisions- we had discussed getting married and started to look for venues when I fell in love with one so booked it straight away). 4 weeks later was Valentine's Day, which we have never celebrated because it's his birthday so when 2 dozen roses arrived I figured today was the day. He told me that we were going out for dinner and I told him I didn't fancy the Chinese restaurant he had booked. Long story short, booking restaurant on the day of valentines is fairly hard and I was proposed to in a harvester. My own fault for figuring it out and playing silly beggars with him! 🤣.

Beginner

September 2024 Warwickshire

Mine was similar! He was so focussed on me not knowing it was happening that he did it at the most bizarre moment. We just ended up laughing our heads off. Dont worry, the wedding day is more important and I dont know about you but I woukd be mortified if he did it in public/in a restaurant!
Its still a memory and you'll laugh about it later :-)


I was the opposite in that I knew exactly when and where it was going to happen. I'd gone around for weeks before announcing to all my friends and family that I would be getting engaged on the 14th October (our 10 year anniversary together) at a spa break we had booked for the occasion. Then when the day came we was at this lovely spa hotel I started to think oh actually what if he's not doing it now and I'm going to look an idiot after pre-announcing it to everyone I know! Then I got more and more nervous as the day went on waiting for the moment, but luckily, as expected, he did whip the ring out over dinner that evening. Then when he asked if I was surprised and I said no and confessed to my gossiping I kind of felt like I'd stolen his thunder as he had tried to make it romantic and I'd not even pretended to be surprised…But we ended up laughing about it and it makes a mildly amusing story!
General groups
Hitched article topics