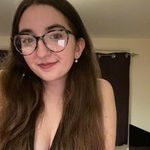 Emma
Lewes, East Sussex · From February 2021
My fiancée and I are both currently 22. We got engaged at the ripe age of 19 and put our wedding planning on hold during the past two years due to COVID... View more
My fiancée and I are both currently 22. We got engaged at the ripe age of 19 and put our wedding planning on hold during the past two years due to COVID restrictions. Now we are ready to plan and are very much looking forward to the big day!
🕐 Wedding Countdown...
6 of August of 2023


I created a discussion
229 days ago
1 pt
Family Drama
Hi everyone! Our wedding is booked for August 2023. When we were going through the guest list with my MIL-to-be, she mentioned she won't be coming to the wedding if we invite my fiancée's auntie. This is because of a feud they had over ten years ago....

I created a discussion
229 days ago
1 pt
Choosing a Florist?
Hi all, Our August 2023 wedding planning is very much underway, with venue and registrar booked, rings bought and photographer hired. The next stage for us is to hire a florist but we are finding this tricky! Only because there are a lot of fantastic...